Video: Launching our new High Fibre Multi Seed Loaf
Did you know that more than 1 in 4 people (28%, to be precise) would say bread is their favourite food? That's definitely no surprise to us, but to celebrate this fact, this week we're launching a tasty new product to add to our artisan bread range: the High Fibre Multi Seed loaf.
This new healthy bread launch coincides with Real Bread Week which runs from 22nd February to 1st March, and as part of this, we'll be offering free tastings to anyone visiting our stores.
We've been expanding our selection of options available for vegan and vegetarian diets, with the recipe for our vegetarian pasty being redeveloped recently to make it vegan-friendly, and the new High Fibre Multi Seed loaf is the latest offering in this range. This recipe has been perfected over the past 9 months by our very own Chris Chapman using a sourdough starter all the way from the Rocky Mountains of Colorado. This starter was fed and fermented during this time in our Helmsley bakery until it was ready to put into production.
We're very proud of the processes that go into developing and creating our products, and we wanted to show off how this new healthy loaf comes to be, so we picked up the camera and went behind the scenes in our bakery to capture it. You can see the video below:
But the goal wasn't just to make a fancy bread suitable for vegans and vegetarians; we also wanted something that would be healthy and super tasty too. The High Fibre Multi Seed loaf is just what it says on the tin: each slice of this high in fibre loaf contains 2.5 to 3 grams of fibre, a significant contribution towards the recommended daily intake of 25-30 grams per day. It also contains a blend of two different kinds of wheat flour; the blend includes malted barley, wheatflakes, rye flour, malted flour, oats, bran, sunflower seeds, brown linseed and pumpkin seeds. The loaves are dipped into a blend of five different types of seeds before baking.
Chris Chapman, the man who might be called the "father" of this particular loaf, said of it: "This is something we've been working on since last Spring. We wanted to create a healthy artisan loaf which was new and different and this is unlike any bread we have made before. The sourdough has needed tending daily for months, with food, water and warmth – it's almost like having a pet! We have then used a blend of two British flours to create the perfect flavour and texture and to ensure the high fibre content. We're very proud of how the finished loaf tastes and it seemed like perfect timing that Real Bread Week coincided with the launch."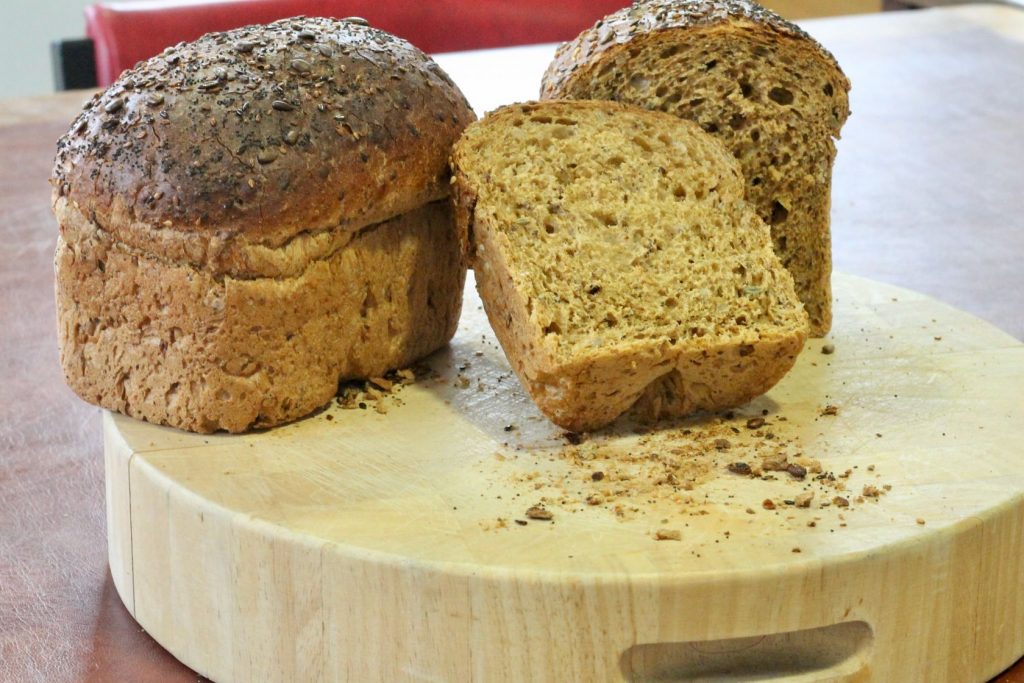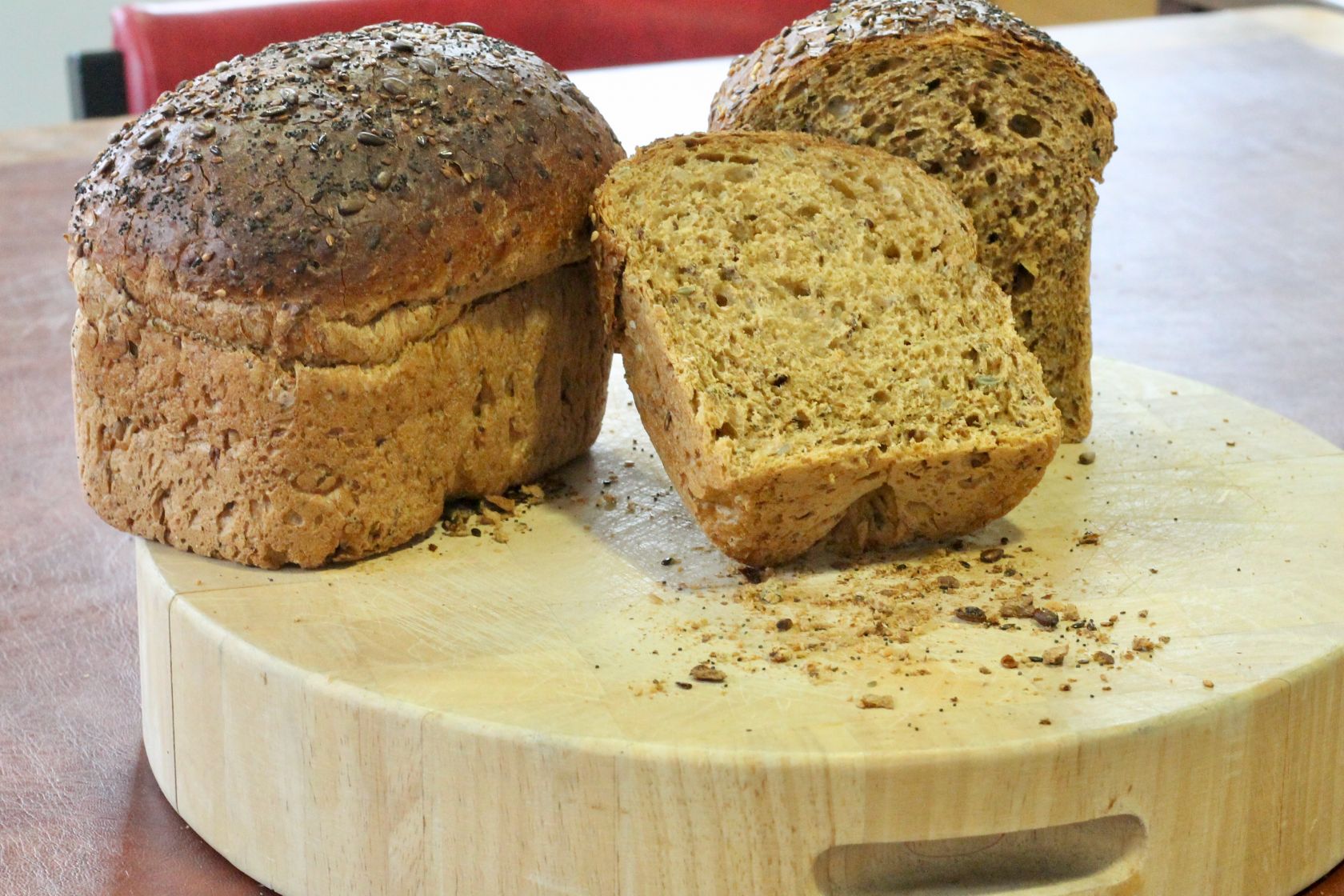 If you'd like to give this loaf a try, something we highly recommend, you can head to any of our shops between 22nd February and 1st March for a free sample. The small loaf will be available to buy in all our stores from then onwards.