Artisan Bread Range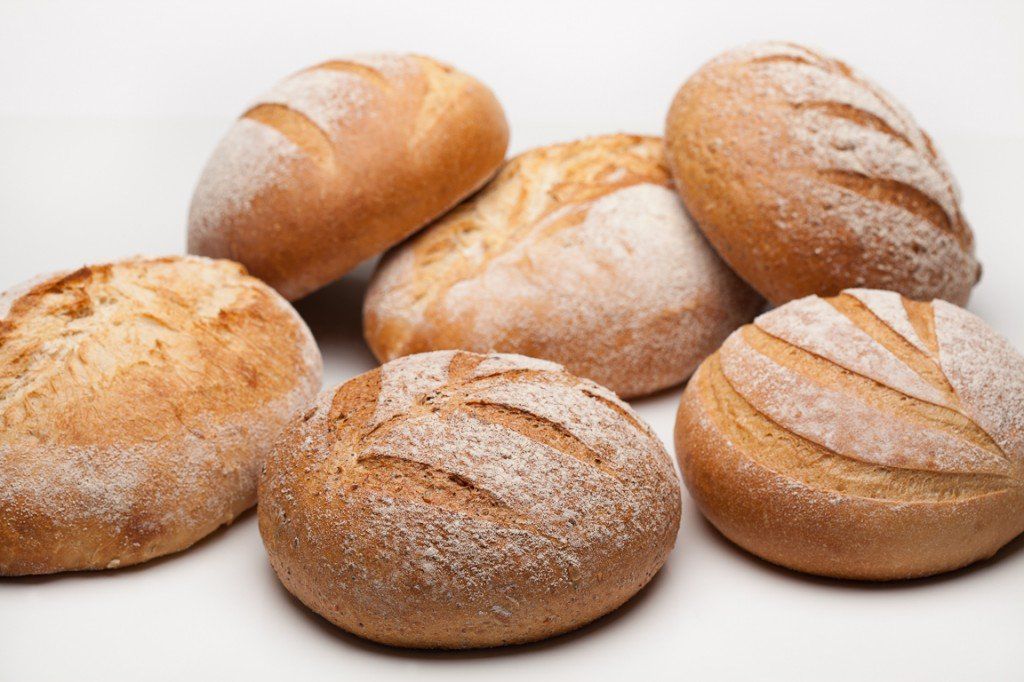 One of the things we've always been very proud of at Thomas the Baker is our bread, and recently we've been delving into artisan breads. They say man cannot live on bread alone, but with our new range, you're going to want to give it a good try. We've been selling all sorts of loaves for many years and perfected the recipe on some old favourites and classic breads such as our Country Crunch, Fireside Toastie, and Ciabatta, using only the finest ingredients that have been tried and tested many times to bring you only the best. But we're now making it easier for you to have freshly baked artisan breads at home with our range of par-baked loaves.
Our artisan loaves combine ancient and established techniques of breadmaking to produce the best texture, taste and freshness. They are made freshly by hand every single day, in the (very!) early hours of the morning at the bakery and sealed up so that they'll arrive on your doorstep as fresh as when they were made. They can then be frozen or baked immediately depending on what you want to do. Using a particular baking technique means that you can finish off the baking process at home so you can have freshly baked artisan breads at anytime to impress friends and family.
All of our artisan breads are super tasty with a fantastic crunch of the crust and a soft warm inside when served straight from the oven, perfect with a good knob of butter.
The San Francisco Sour Dough loaf is made with a blend of authentic French flour and wheat that is locally grown and milled. There is no yeast used in the sour dough loaf, and it is baked on a stone soled oven to get that perfectly crunchy crust with a bit of chew. Our favourite way to serve it is to throw it together on a board with some deliciously salty Parma ham, a few blushing cherry tomatoes, a good chunk of fresh Parmesan and mixed olive oil and tangy balsamic on the side.
The Pain de Campagne, meaning literally "Country Bread" is another that is made with locally and milled strong white flour, and this one enjoys a luxurious 48 hour ferment in which we allow the flavours to naturally develop and strengthen. As a rustic bread, it is fairly simple but excellent as an everyday extravagance when served with a freshly made soup or simply with a good slathering of butter.
The Brown Seeded Loaf also enjoys a long 48 hour ferment and also has the addition of sunflower, pumpkin, brown linseed, sesame and poppy seeds to bring a diverse and interesting flavour to this old favourite. While our Bread Development Manager, Steve, likes to eat his simply with locally produced strawberry and champagne jam on the weekend, we also recommend you try it with a chunk of Wensleydale cheese and a splotch of caramelised carrot chutney.
We're also very excited because our Hot Cross Buns (which are now available online here) are going to be featuring on a programme on BBC1 at 4.45pm this Sunday (16th March) called The Minster, so be sure to watch out for that!
And finally, we still have some samples of fudge available to send out until the end of next week, so remember to sign up by email in the sidebar to our blog then send your postal address to enquiries@thomasthebaker.co.uk.