Loyalty Rewards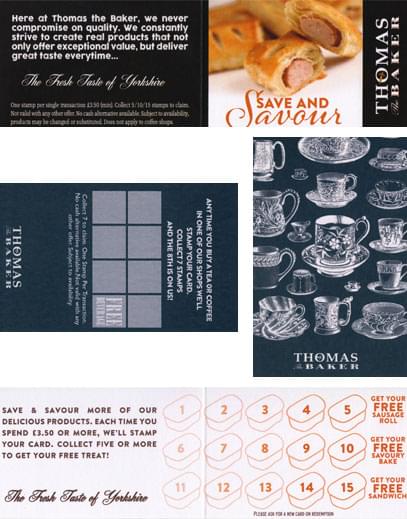 In addition to delivering high quality produce at an affordable price we, at Thomas the Baker, are always looking to other ways to reward our customers who loyally return time and time again and who in the past have helped us grow to where we are today.
One such way we do this is through loyalty cards. Our loyalty schemes are free to join, and you can be earning points and collecting rewards as soon as you collect enough points. Call at any Thomas the Baker shop to pick up a card today.
Our cards are valid for ever, so don't worry if you are only an occasional shopper, or if you just visit Yorkshire once a year on your holidays; remember to get your card stamped and it will always be honored.