We've just launched Thomas the Baker Compostable Carrier Bags!
We're very proud to announce that here at Thomas the Baker, we have just officially launched our new compostable carrier bags!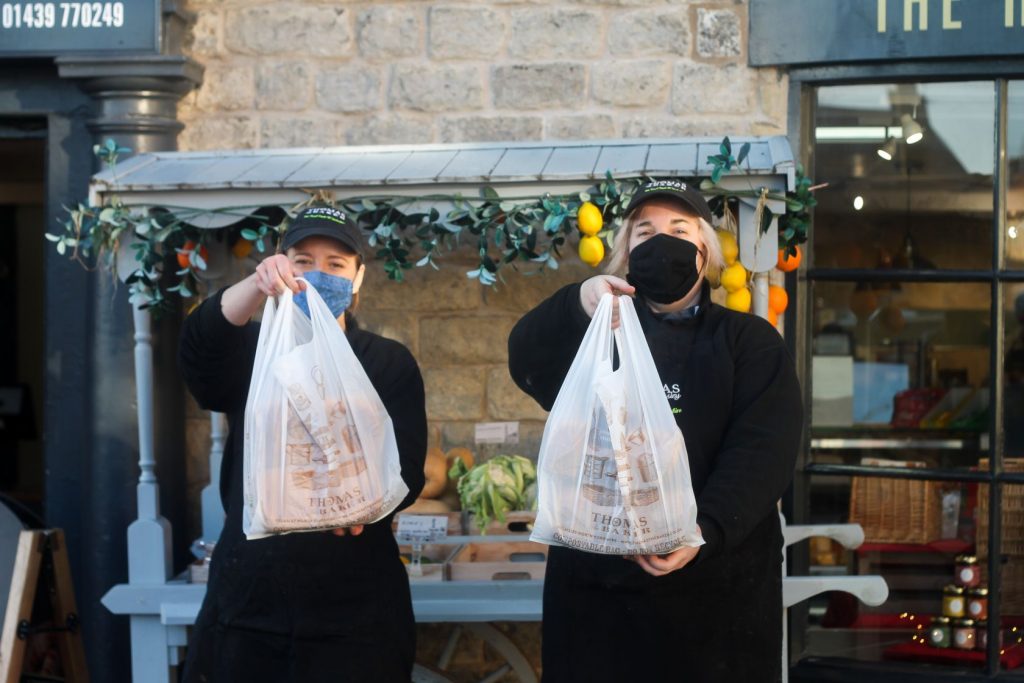 In a bid to help fight plastic waste, starting in January we are replacing all our plastic bags with TUV-certified compostable bags made entirely from natural potato starch. This is part of our initiative to move towards totally eco-friendly packaging, which also includes our own paper bags that as many of our baked goods as possible are served in. We also freshly bake our products to avoid plastic covers where possible to extend shelf life.
They are not the same as biodegradable bags which are often plastic-based. These bags are 100% compostable and will break down in a home composter to just water, carbon dioxide and biomass, absolutely no plastic! The ink that is used to print on the bag is also eco-friendly as it is water based. We advise people not to put them in for council collection with their garden waste. Although they could easily be composted, it is likely to be misidentified and classed as a plastic bag which risks the whole batch being contaminated.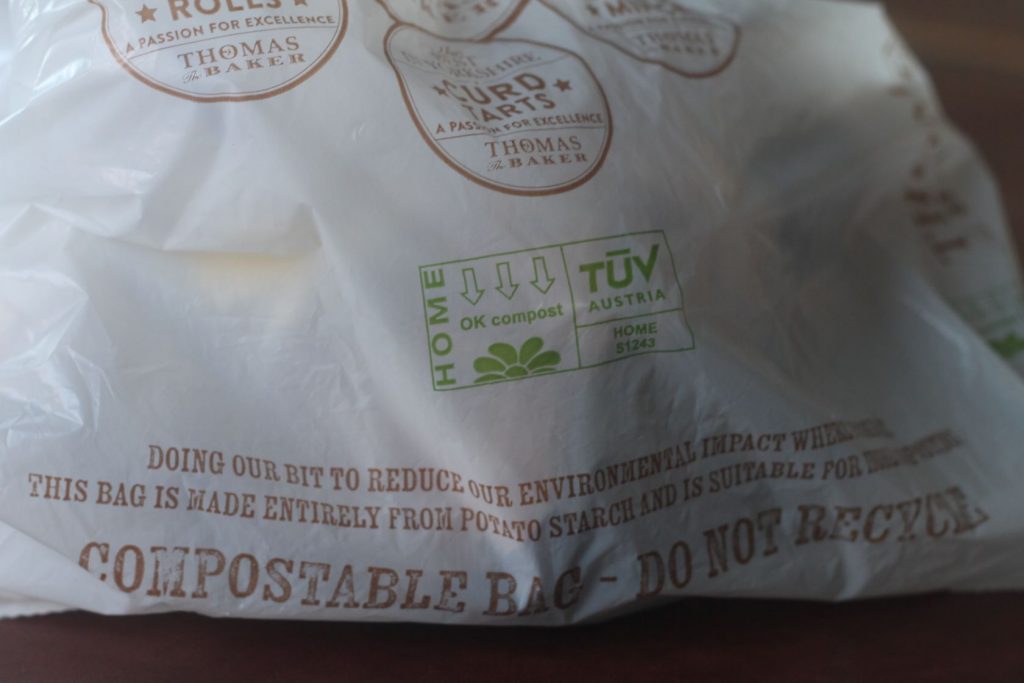 While the bags will break down over time, they can be reused several times as they are sturdy and strong enough to carry several loaves of bread, pasties, cakes and other sweet treats!
We're currently testing out these compostable carrier bags at home in our composters along with garden waste and food scraps – potato peelings, carrot tops, leaf mulch, eggshells, banana peels and more. They're actually good for your flowerbeds!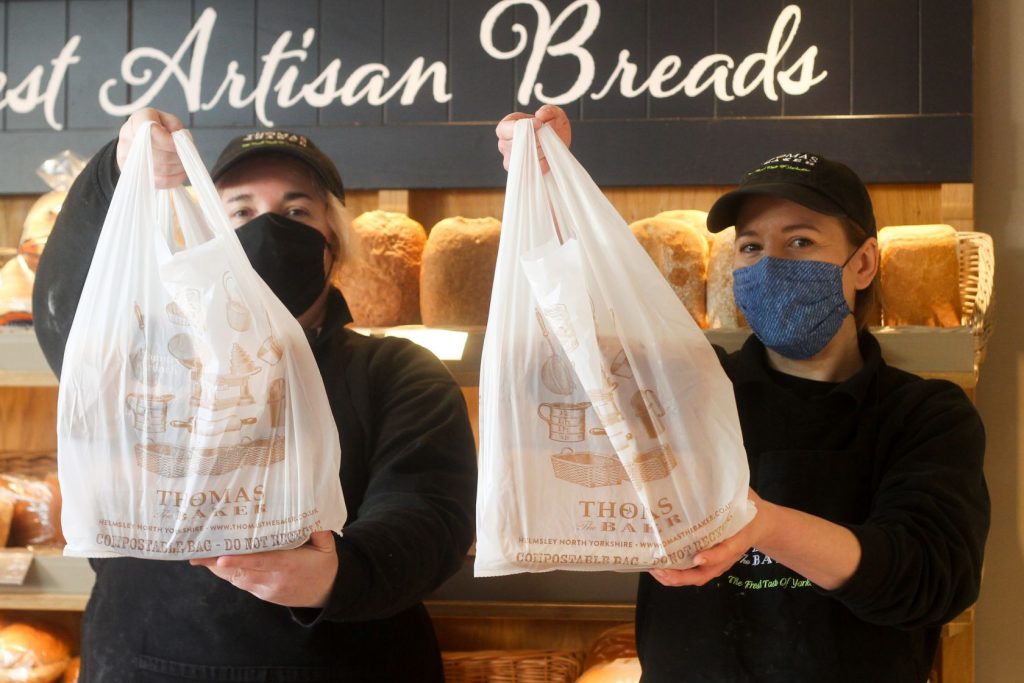 General Manager, Simon Thomas, says:
"We've been investigating compostable carrier bags for a long time trying to find the right product. The bags are three times the price of traditional plastic which is presumably why they're not widely used, but we felt it was important to make a stand, and we believe we're the first bakery to do this on any scale. The message should always be to reuse items as much as possible and we chose these bags because they are strong and practical but they'll also completely compost down in a home compost or industrial composting facility. We're keen gardeners as a family and are currently testing these at home in our compost. It would be great if we could encourage some more people to take up composting in their gardens too, as it's so easy and a great way to reduce waste."
By law, there is still a charge of 5p for a carrier bag at present, but the profits from these are donated to charity. So far we've donated over £15,000 to charity!
If you find yourself in need of a carrier in our stores, from now on you should receive one of those at the till instead!