Porridge Pots & Fudge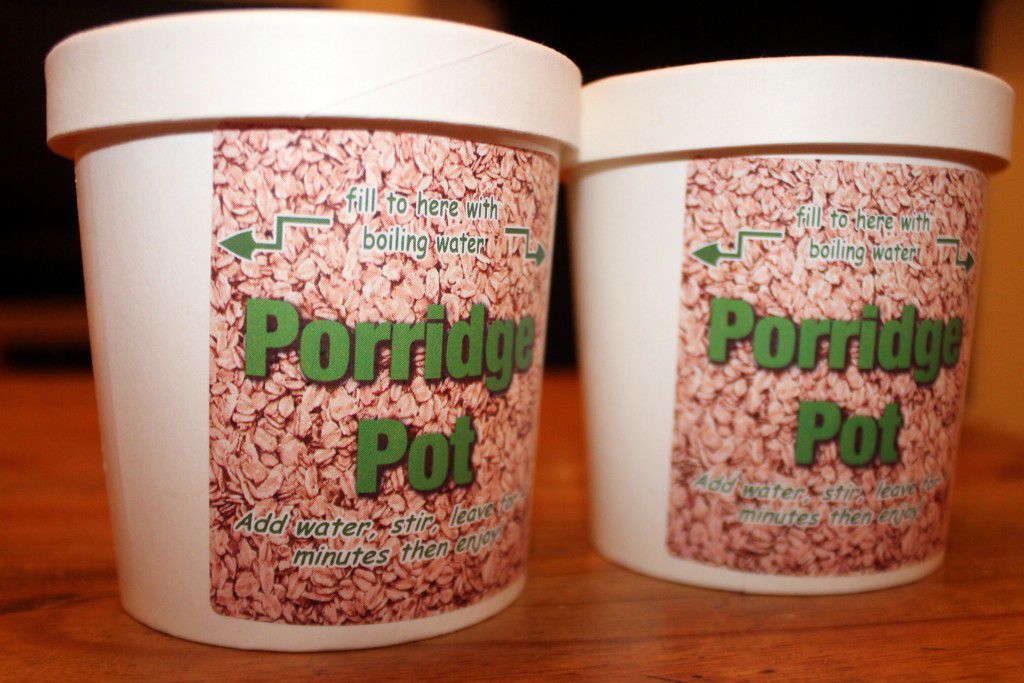 After a long break over the busy Christmas period, the Thomas the Baker blog is back! As I'm sure you know, the run up to Christmas and the festive period itself is very busy for us and January gives us a chance to get caught up, but we're back up and running with plenty of new things to get you going this year. I've got a couple of new things to introduce for you today, so read on to find out what yummy goodies we currently have on offer and how you can get a free sample!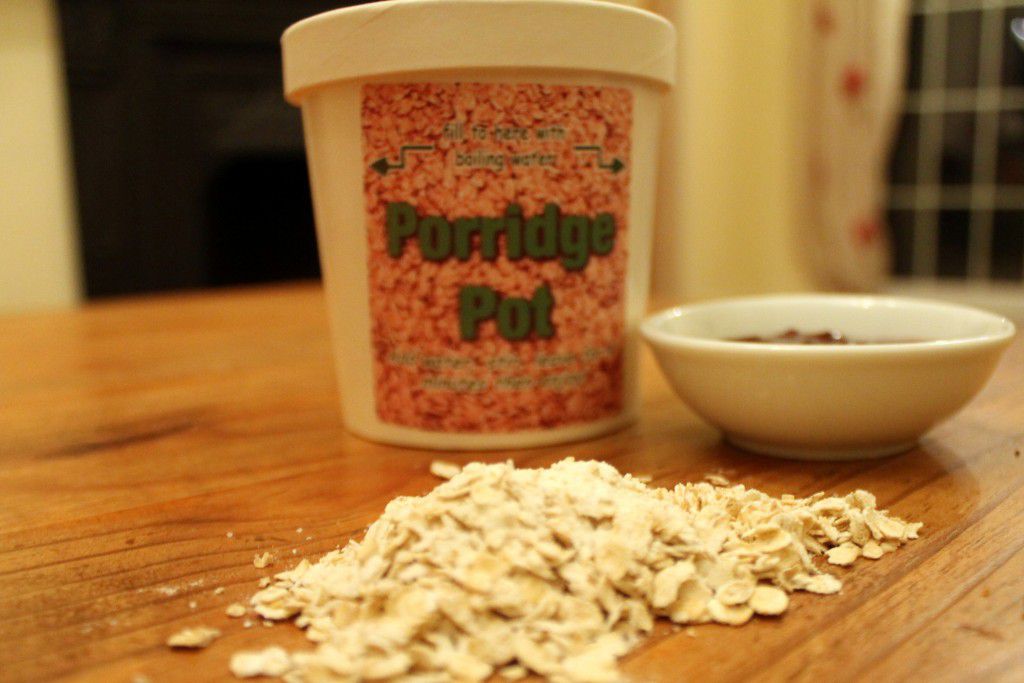 Today we're introducing something new: Porridge Pots! As of today. these are available in any of our shops (find your closest one here) for £1.00. I tried my first one today and I've got to tell you how quick and easy it was to make, not to mention yummy. If you fancy something warm and filling to start your day rather than just throwing together a quick bowl of bland cereal, this is the perfect fix – you don't need to add any milk and there's no fuss, just fill up to the line with boiling water, wait 4 minutes then stir and your Porridge Pot is ready! The porridge itself is not flavoured, but you can pick up a sachet of Golden Syrup or raspberry jam in the shop when you buy your Porridge Pot to add a bit more flavour if you prefer, but the porridge is super tasty by itself anyway.
I picked up my first Pots from our Ripon shop today and handed some out around my office for everyone to try: it was definitely a winner for them! You might think of porridge as just being something to fill you up in the morning but it was a warming concoction after lunch in the office to keep you going through the afternoon, and I tried one at home after tea with raspberry jam as a more wholesome dessert.
Do you never have time to squeeze in breakfast on a morning? Stock up on our Porridge Pots and keep them in your workplace – all you need to do is fill up the Pot at the same time as making your morning coffee and enjoy it at your desk. Plan your week ahead by buying a few at the weekend so you're ready to grab them on the go in the morning. The compact Pot is also perfect to pop into your bag if you're out camping for slow release energy throughout the day.
If you're nearby one of our shops, pop in to grab one of the Porridge Pots. You can buy them dry to make yourself or ask for it to be prepared in store so you can eat it on the go.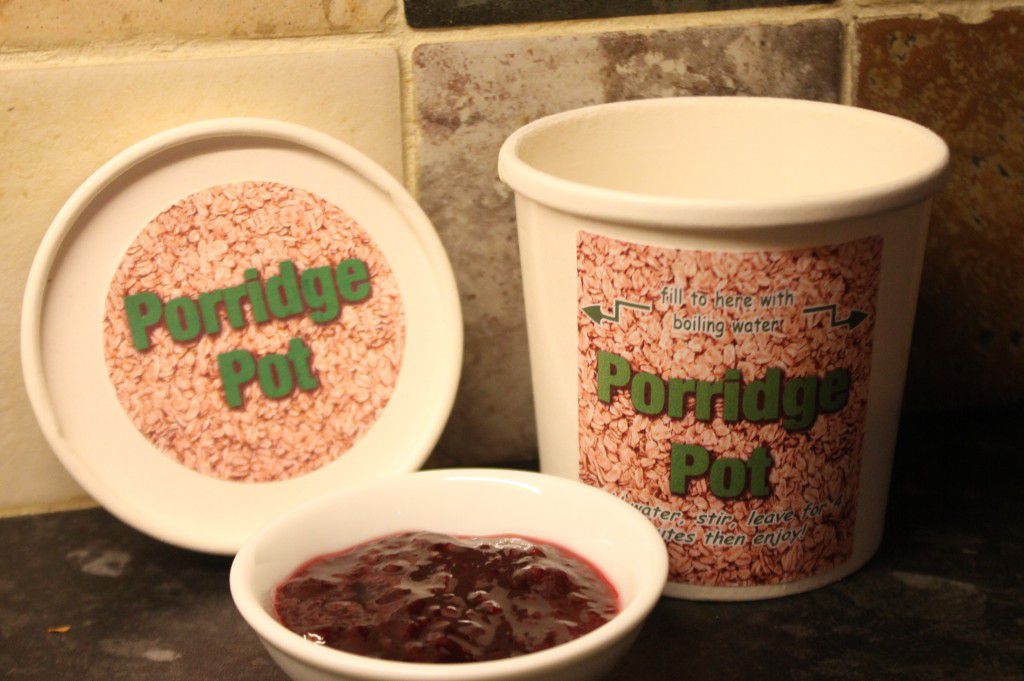 The Porridge Pot is only the beginning though; we're planning a whole Pots range around this, including Soup Pots which I've had the privilege of tasting already. The Soup Pots are made from only the freshest vegetables from our own deli in Helmsley and are developed by our chef, Trevor, who has worked in Michelin Star kitchens in the past. We are currently testing out two flavours: a zingy tomato soup with a soffritto (onions, carrots and celery) base and a chunky warming country vegetable soup. These will be available in shops at the end of February. You're the first to know about this so keep your eyes open for them in our stores! And watch this space for further additions to the range including Noodle Pots.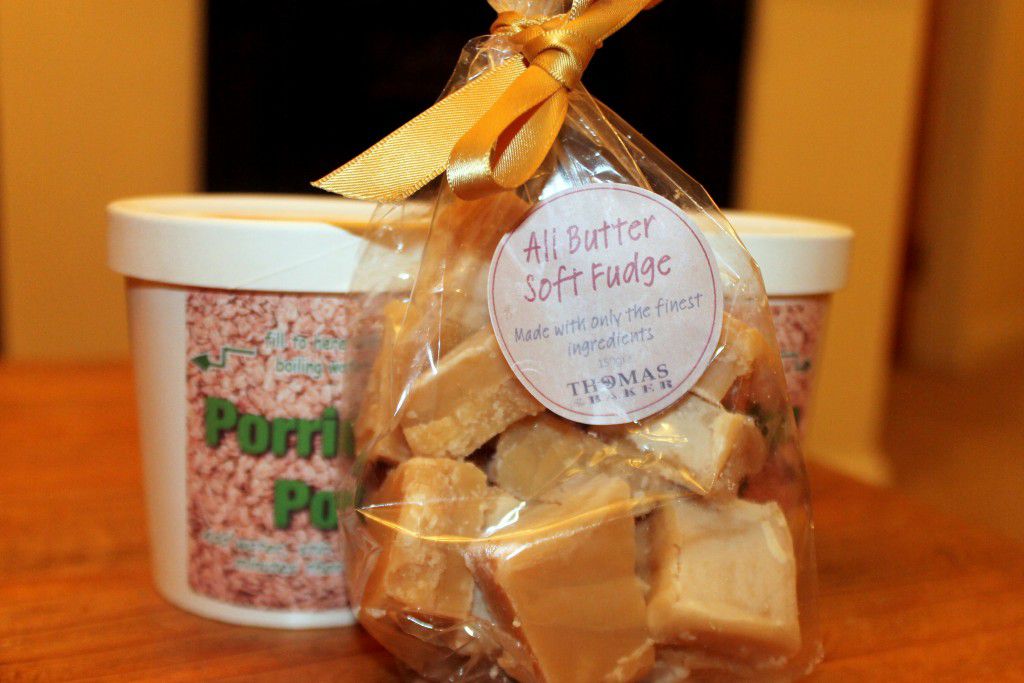 You may have spotted above another product sneaking into these photos: our All Butter Soft Fudge. It's taken us a little while to perfect this recipe, and I think we've got it. It's currently available in our stores for £2 for a packet, and will soon be available online too. Made with all butter and fresh cream, it's got that gentle butteryness, a sweetness that isn't overpowering and a gorgeously soft texture which makes it too moreish to just have one piece. It's all made freshly at our Helmsley craft bakery, and here's where it gets exciting: we're offering some of this as a free sample to you! It's just too good not to share! All we need you to do is sign up to the blog via email (just pop your email address into the box in the sidebar) and email enquiries@thomasthebaker.co.uk with your delivery address and "Free Fudge" as the subject. We'll get it sent out to you then, and we'd love to hear your thoughts on it!