How to bake our Country Crunch bread at home
While you're stuck at home, why not take up a new hobby like baking? Not only will this give you something fun to do, you also have the satisfaction of something tasty to enjoy at the end of the day and an impressive new skill you can try out on your friends after using this time wisely to perfect it!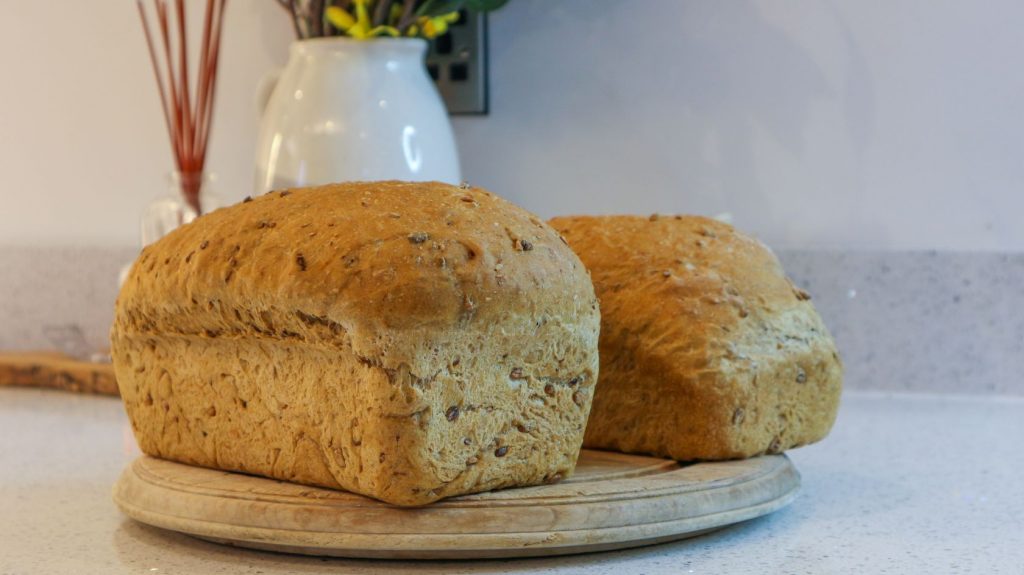 Since bread is our "bread and butter" as such, today we're sharing a homemade bread recipe using our Country Crunch flour, currently available in 1kg bags in our stores. This recipe has been designed to be as straightforward as possible for home bakers without the need for large scale bakery equipment.
To take you through the recipe, Sian Thomas, who manages our social media and marketing, has been enlisted. Sian, despite coming from generations of bakers, describes herself firmly as "not a baker"!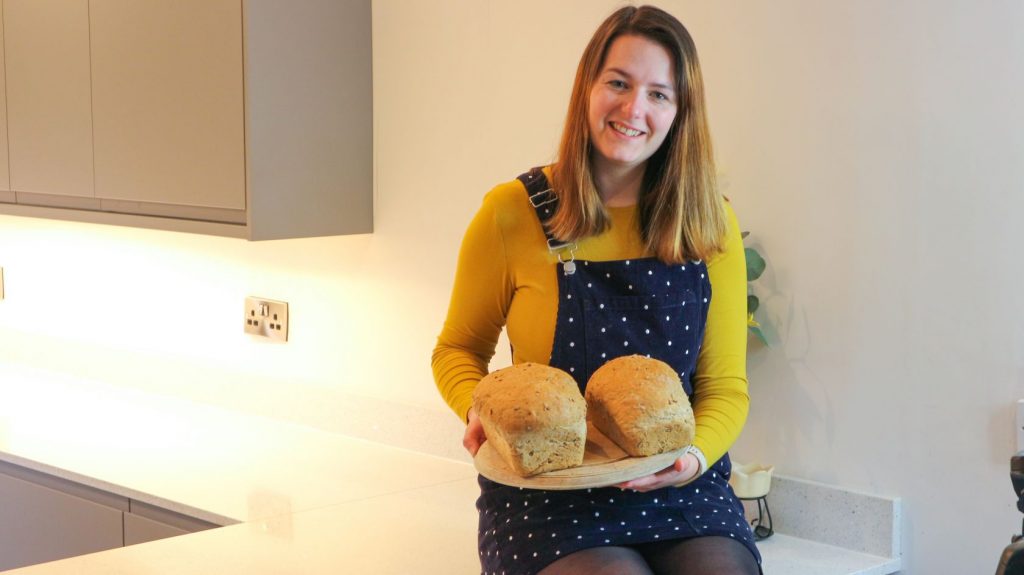 Our Country Crunch bread (fondly known as "Crunchy Crunch" by my husband since he was young, long before he married into the Thomas family!) is a long standing favourite loaf among our customers, young and old. This recipe should give you a daily staple loaf very similar to the ever popular one you'd buy in any Thomas the Baker store, with the added bonus of the aroma of fresh bread baking in your own kitchen.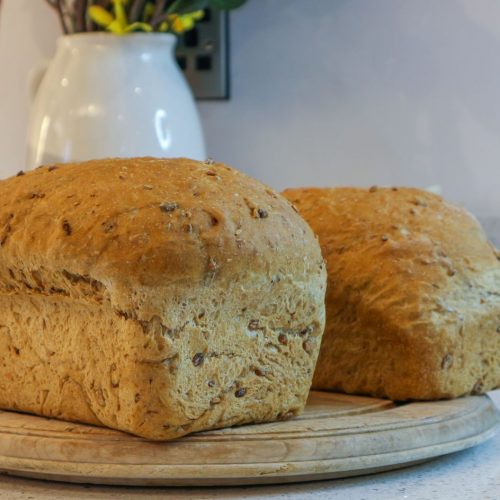 Thomas the Baker Homemade Bread
A simple version of our customer favourite Country Crunch loaf, ideal for home bakers.
Ingredients
35

g

fresh yeast

OR 7g dried yeast

400

ml

tepid water

225

ml

milk

1

kg

Country Crunch flour

15

g

salt

50

g

fat

(butter, oil, lard etc.)
Instructions
Pour the tepid water and milk into a bowl, then add the yeast.

Leave the yeast to activate for around 5-10 minutes. You may see bubbles start to appear on the surface of the liquid as it activates.

Add the flour, salt and fat to the bowl then mix to combine.

Either knead the dough by hand or using a dough hook on a mixer for 12 minutes until the dough is smooth and elastic.

Pop the dough back into an oiled bowl then leave to prove for up to 2 hours in a warm place or until it has doubled in size.

Knock the dough back by hand then shape into sausages that fit into your loaf tins. This recipe should make two small loaves.

Leave the dough to prove in the tins for up to 2 hours.

Bake the bread in a preheated 180c oven for 25-30 minutes, until the loaves have a golden brown colour.

Remove from loaf tins and leave to cool, then enjoy!
Some notes on variations you might make to the recipe:
In this video, we use fresh yeast as we happened to have it available this week. Dried yeast works just as well and you can use the exact same process as is shown in this video. The quantities will vary as per the recipe above. As mentioned, be careful not to mix your salt directly with your yeast as it will kill it.
As explained in the video, you can also use sugar with your tepid water rather than milk to help to activate the yeast. In this circumstance, you would use 625ml of tepid water and a spoonful of sugar.
This recipe will also work with other types of flour, but if your dough feels too wet or too dry, feel free to add more water or more flour, a little at a time, to help with the texture.
Simon Thomas, general manager at Thomas the Baker, offers some tips for homemade bread:
"The golden rule for good homemade bread is to take your time – a good loaf can't be rushed, it needs time and attention to allow it to prove well so that it can develop flavour and texture. Kneading the dough is something that can't be rushed, whether that's on a mixer or by hand, so spending time here is absolutely essential to the success of your bread.
And a little secret baker's tip for an excellent homemade loaf – a spritz of water into the oven as you pop the dough in will help to develop a good crust, so good that the only giveaway that you haven't bought it in store is the aroma of freshly baked bread in your kitchen!"