Dear Thomas the Baker Customers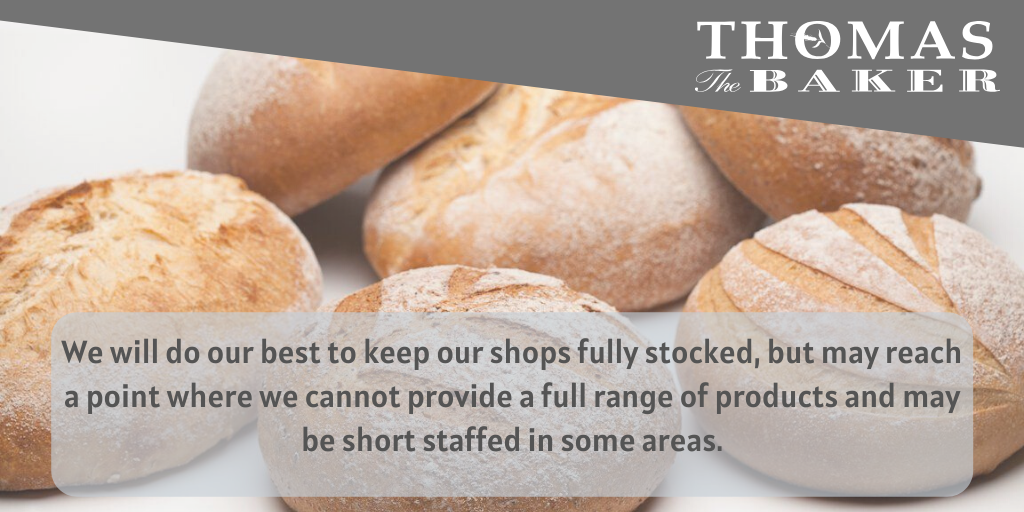 Dear Thomas the Baker Customers,
During these difficult times we want to assure you we are playing our part in ensuring that the risk of spreading the Covid-19 virus is as low as possible. Our Senior Management team are meeting daily to talk through developments and ensure we are following advice from Public Health England and spreading this information to all of our teams.
We already have in place laid down daily cleaning schedules for our Helmsley Bakery our shops and delivery vehicles. In addition to these existing controls we have significantly raised the level of hand washing and sanitising and all hand contact points such as till screens, credit card machines, light switches, door handles etc. on a regular basis throughout the day.
We have asked our staff not to attend work if they have any symptoms and to follow current medical guidance.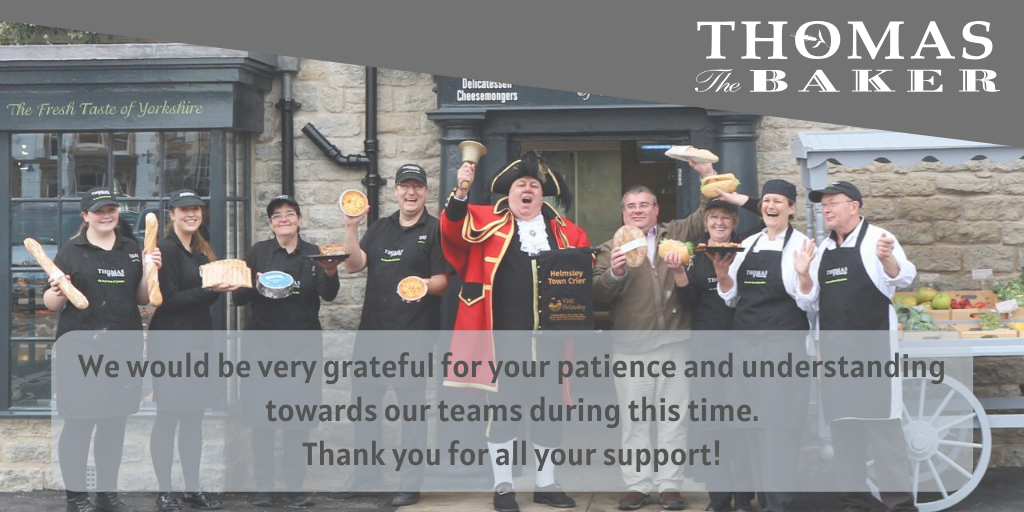 As the situation develops we may experience difficulty in running our business normally. We will do our best to keep our shops fully stocked, but may reach a point where we cannot provide a full range of products and may be short staffed in some areas.
We are happy to take orders from any of our shops over the phone for the next day for fresh Bread and Rolls and have a wide range of Frozen Savoury and Fruit products available for home baking and freezing. You can find phone numbers for any of our stores here.
We would be very grateful for your patience and understanding towards our teams during this time. Thank you for all your support!