Christmas Hampers & Gift Boxes

We always have an especially busy run in the weeks before Christmas here at Thomas the Baker, and this year has been no different to usual. Alongside our old favourite Christmas products that fly off the shelves like the Mince Pies, Tipsy Imps and Truffles, this year we've added a few new hampers packed full with yummy Thomas the Baker festive goodies to our range. The Hampers range from the smallest which is priced at a very reasonable £16.50 up to a large one stuffed with every Christmas taste you can imagine at £75, with a few sizes in between. They are available to buy in our online store where you can get them delivered to your home for only £7 (no matter how many you order to that address, the delivery cost will always be £7!); you can pop into one of our stores and order one directly from there; or you can visit our own Helmsley Delicatessen and Butchers, Thomas of Helmsley, to have a proper look at the range and pick one up there. The last order date in stores and online before Christmas will be the 20th December which will get the Hamper to you by the 23rd December, so there's still plenty of time to make your decision on which you'd like!
Each Hamper and Gift Box includes a range of our favourite Thomas the Baker festive products, perfect as a gift (even to yourself!), including: our nationally acclaimed 12 times award winning sweet mince pies (which have also been featured on national TV too!) and our Great Taste Award Winning Christmas Pudding. It doesn't end there though, there are also other freshly made and baked products selected carefully by the dedicated delicatessen team for the best selection you can get: sweet mince, rum butter stollen, Belgian chocolate Florentines and rich Christmas cake from our own bakery, all available in the different hampers.
So what are the different ones you can get? Have a look below and click the links to find out what individual products are available in each selection: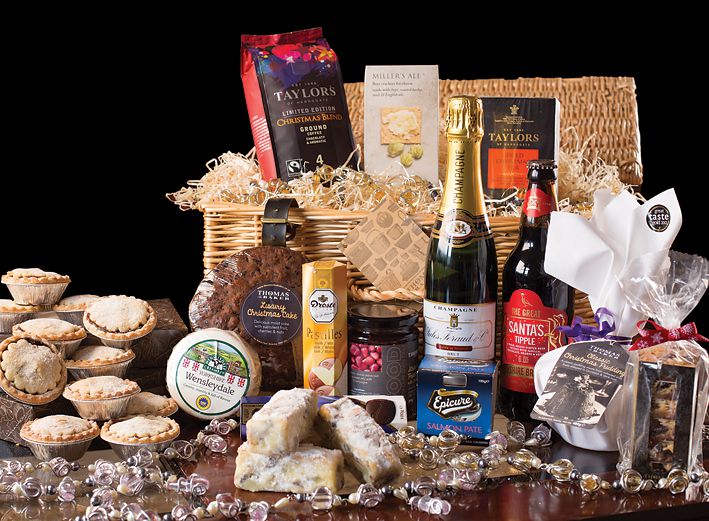 The Bumper Christmas Yorkshire Selection – £75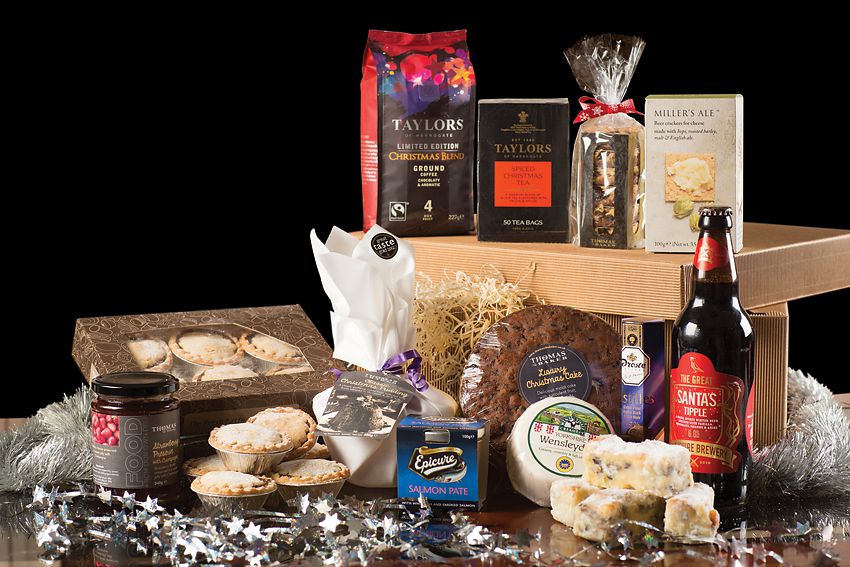 Tipsy Truckle Christmas Hamper – £50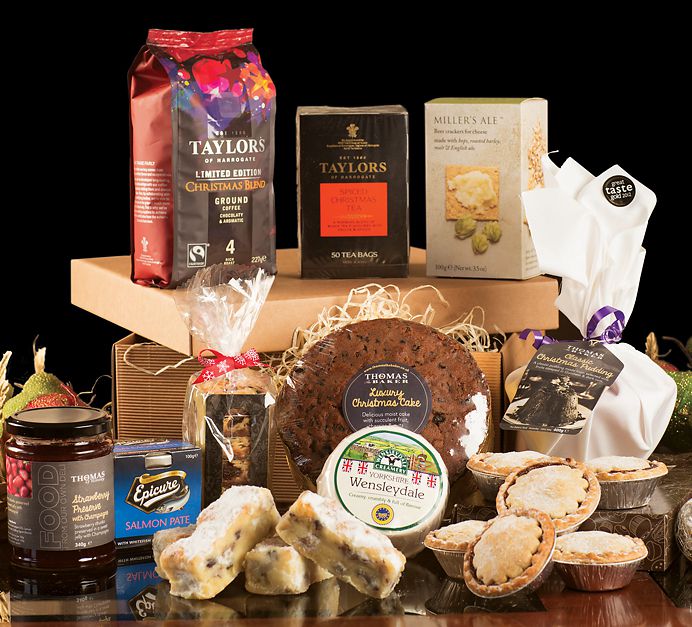 Yorkshire Festive Fayre Christmas Hamper – £36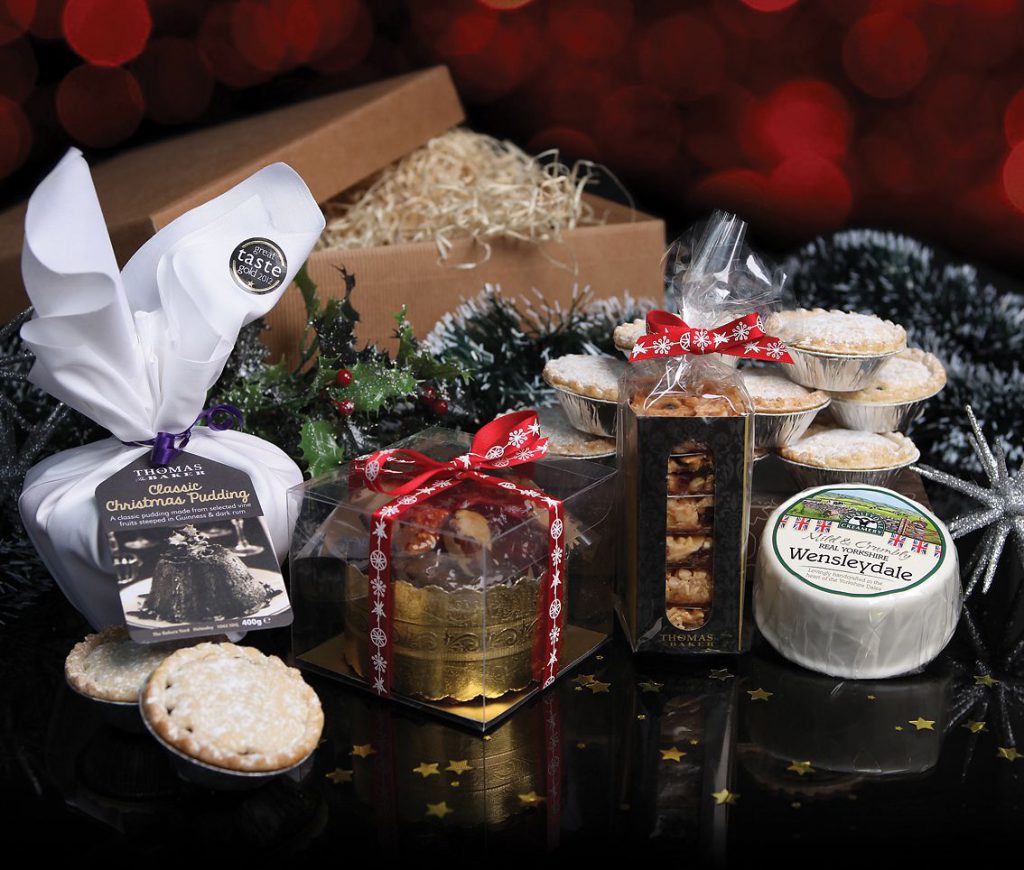 Festive Thoughts Christmas Gift Hamper – £22.50