Call to Collect at Thomas the Baker Shops
Did you know we offer a call to collect service at Thomas the Baker? You can call to speak directly to a team member at any of our open shops to place an order to collect the very next day!
This is a service we've offered for a long time now, but during these difficult times, it's even more important. Placing an order via phone to collect in store means that you can ensure the items you need will be available for you, meaning you won't make a wasted journey or miss out on your daily bread.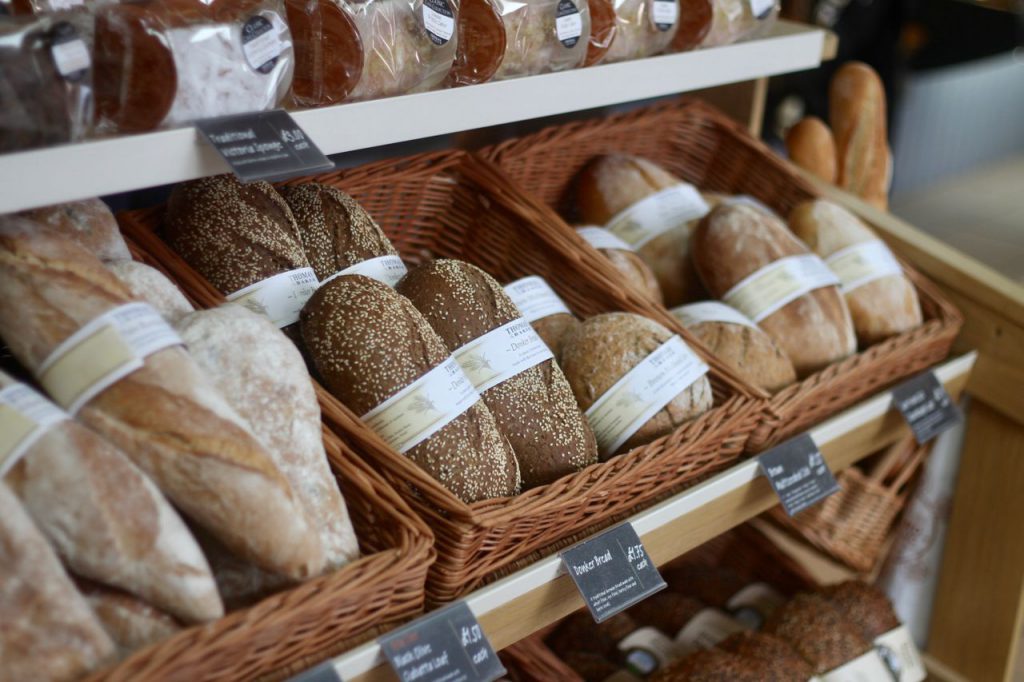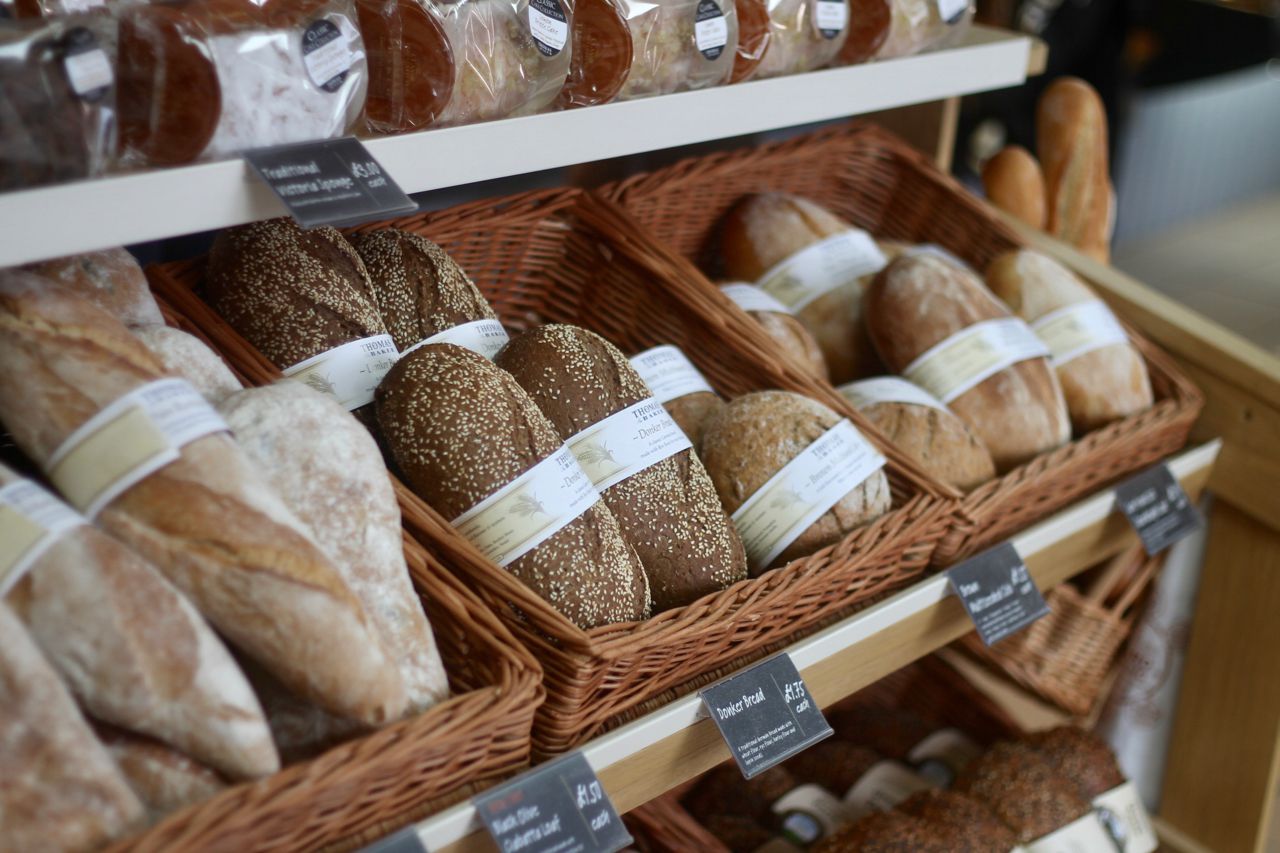 Our call to collect offering is perfect if you're needing to shop on behalf of vulnerable neighbours, friends and family members, particularly those in rural areas which many of our shops serve. Customers have commented recently on how easy and convenient this has been for them during these uncertain times, knowing that they're able to get what they need for not only their own household but for others too.
This also has the advantage of shorter queuing times, especially now when we are having to limit numbers of customers inside the shop, and you are able to pay by card to avoid handling cash.
You can place your order up to around 2pm the day before to collect in store the next day.
You can see below a list of our currently available products and a price list (updated February 2021):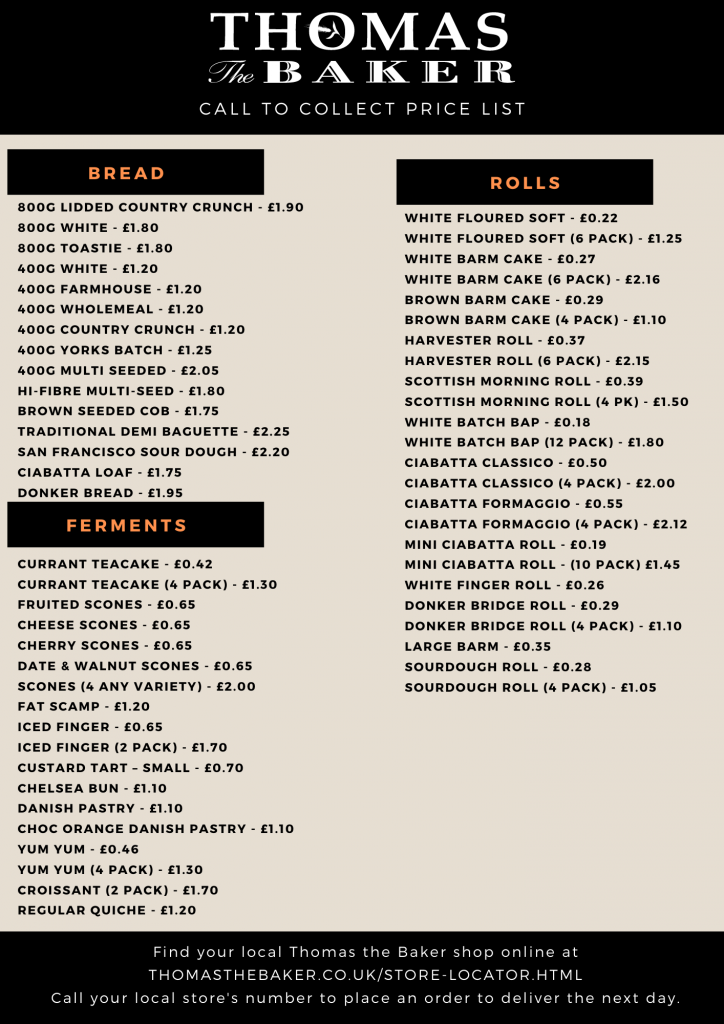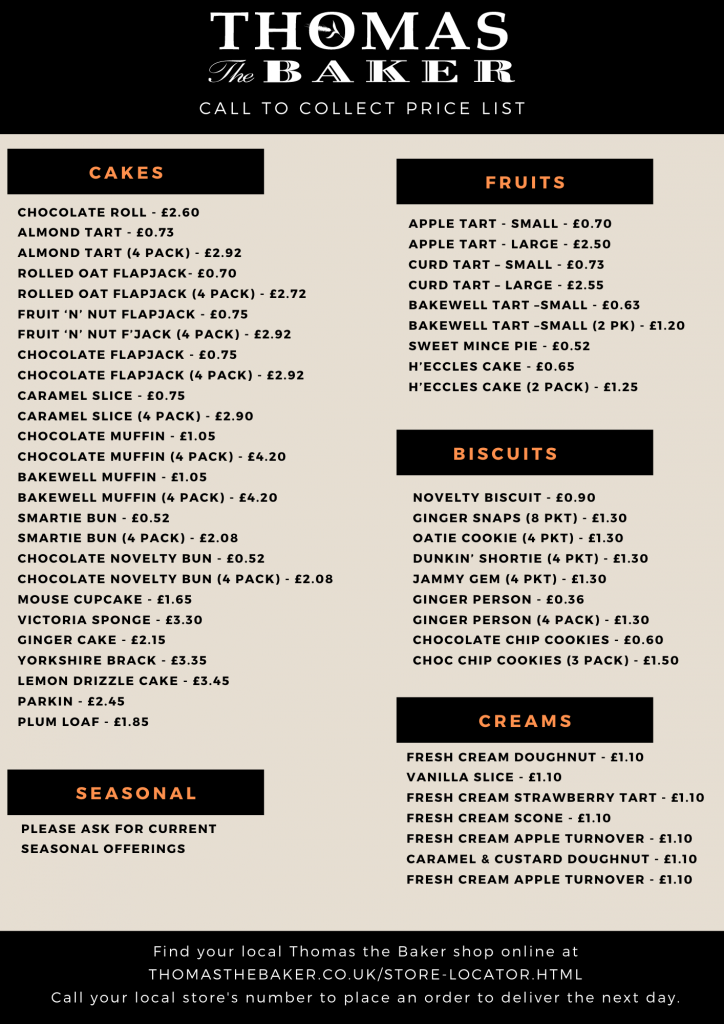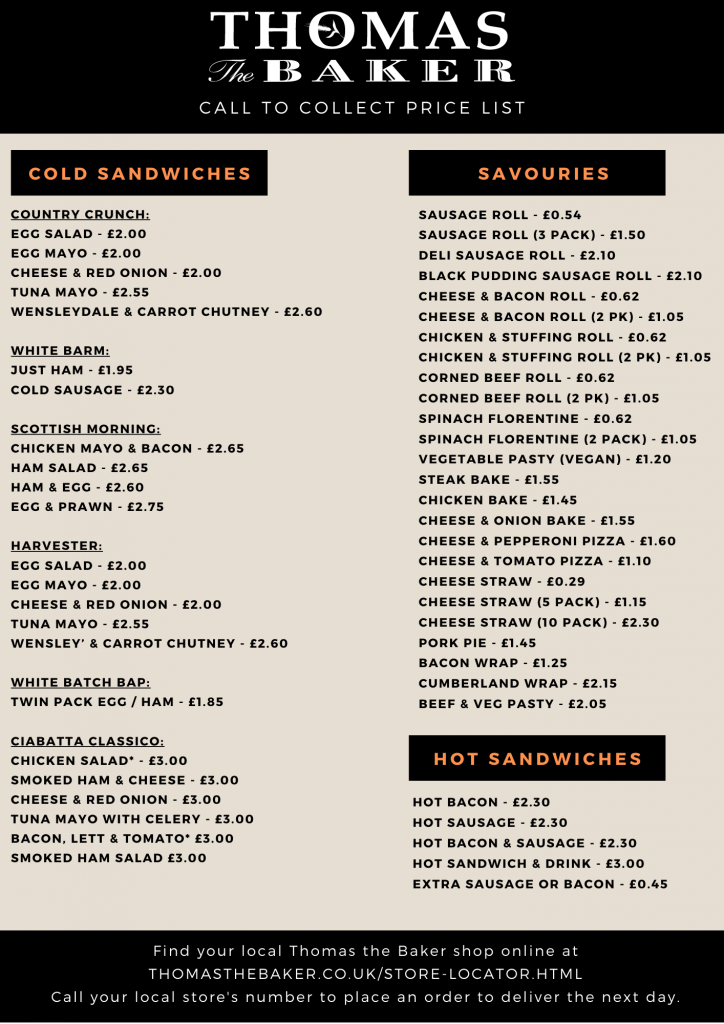 NB: Not all products are sold in every shop, but this can be confirmed via phone call and we can usually offer an alternative.
Below is a list of our shops that are all currently open at the time of writing and their phone numbers – click here to see more about the locations and contact details if you need them:
Acomb – 01904 782311
Bedale – 01677 427097
Beverley – 01482 861781
Castleford – 01977 520178
Darlington – 01325 482755
Driffield – 01377 255554
Easingwold – 01347 822613
Haxby – 01904 763065
Kirkbymoorside – 01751 432641
Knaresborough – 01423 861170
Leyburn – 01969 622635
Malton – 01653 600167
Northallerton – 01609 771774
Pickering – 01751 474899
Richmond – 01748 821157
Ripon – 01765 605232
Scarborough – 01723 501181
Selby – 01757 213816
Stokesley – 01642 710755
Thirsk – 01845 525487
Thomas of Helmsley – 01439 770249
York (Bishopthorpe Road) – 01904 621863
York (Kings Square) – 01904 658872
York (Tang Hall) – 01904 430591